The Zorba loves singing, playing on his musical instruments, dancing. Buddha will make it perfect, absolute

Osho
At the end of summer holidays, we invite you to a deep and joyful event that will boost you with positive vibrations for the whole fall/winter season. Zorba the Buddha Meditation & Music Camp will be a celebration of all the beauty within us. We will be approaching our internal Buddha to allow The Zorba to lead us through life fuller, better, and with greater joy.
About the event
Zorba the Buddha Meditation & Music Camp is the first such event in Poland of an international reach, addressing people to whom Osho meditations are an essential part of their life or who feel they could become such part. During the five days, our teachers and friends who are also certified Osho teachers from Poland and abroad, will guide active Osho meditations and fragments of therapeutic program which for years have been supporting the spiritual development of numerous people all over the world (e.g. in the Osho Center in Pune). The full programs will be soon available in Poland via MyMeditation Space Osho Center.
Surrounded by forests, treating ourselves to delicious vegan food, accommodated in comfortable conditions, we will meditate (also to live music), dance, sing, develop spiritually, and get to know ourselves and other participants.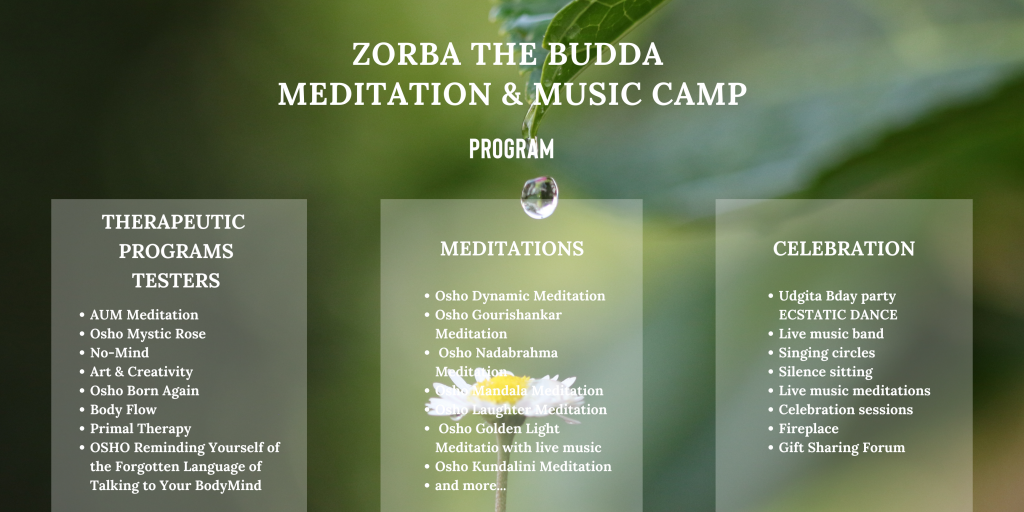 About MyMeditation Space Osho Center
The first Osho Center in Poland was accredited in March 2022, and before that it promoted Osho meditation as MyMeditation Space. It has been functioning in Poland for the past two years and its opening coincided in time with the outbreak of the pandemic. It was then that the MMS founder Urszula Radzińska felt that people need support in keeping their emotional balance stable. She knew from her own experience that Osho meditations are perfect for this. With the support of other meditating friends, she created a space in the heart of the Mokotów district where one can meditate both online and offline, and take part in inspiring, deep self-development workshops led by experienced teachers from Poland and abroad.
About the Zorba the Buddha Meditation & Music Camp program
The camp program has been developed with utmost care to acquaint the participants with no earlier meditation experience with the Osho meditation and therapeutic programs, while keeping the more advanced participants pleased as well. There will also be time for a bonfire, dancing and singing, and listening to – and creating – live music.
Please, be aware that all meditations and workshops will be led in English. English language capabilities at the communicative level are required to feel comfortable.
The main camp programme will include short tasters of the following Osho Meditative Therapies:
Osho Mystic Rose® – A meditative therapy described by Osho as the most important new meditation since the creation of Vipassana (one of the oldest meditation techniques). Do not be misled by its simplicity. It is traditionally practiced for 7 days in a row, for 3 hours each day. It is composed of three parts or layers: laughter, crying, and silence. It is deeply cleansing and helps overcome the internal patterns. It heals.
Osho No-Mind® – A sample of a 7-day cleansing program whose important element is the Gibberish. It is making sounds in an unidentifiable language and making uncoordinated, spontaneous movements with your body. It helps stop racing thoughts and experience "here and now." A one-hour Gibberish practice, preceded by a one-hour silence meditation, and completed with Dynamic Meditation and Kundalini Meditation, helps to stop in the moment and effectively get rid of unwanted thoughts.
Osho Born Again® – a fragment of a week-long process which allows to discover anew the beauty of childhood – without psychological verbalization or analyzing the past experiences. The process allows you, this time in a conscious way, to go back to the time of innocence and easiness, reminding you of who you really are and what brings joy to you.
OSHO Reminding Yourself of the Forgotten Language of Talking to Your BodyMind® – gentle, 7-day-long in its full version, process of re-establishing the flow between the body and the mind. It reminds you of the gentleness you should treat your body with, and how serious you should take what it wants to communicate to you.
We will also invite you to join tasters of:
Art & Creativity – meditation as one of the ways to stimulate creativity and express oneself through art? Yes! These workshops will safely guide you through the process of overcoming your limitations in the area of artistic creation, by taking care of your shame and leading you to a more creative life in agreement with oneself. This is only one step away from a happy life.
AUM Meditation – AUM stands for Awareness, Understanding, Meditation – it is a Social Meditation that combines movement, role playing and vocal expression. This two-hour meditation guides you in a safe and supportive environment through 14 aspects of the human experience: hatred, forgiveness, love, stamina, life energy, chaos, dance, sadness, laughter, sensuality, chanting, silence, respect and sharing. The AUM Meditation guides you step by step to experience your emotions in a safe way. In this process you will release stress and learn what is going on behind unconscious reactions. This awareness will help you to understand it and what you need. It is a Social Meditation. This means that as co-meditators you will support each other and act as mirrors in which you will be able to see yourself more clearly. The AUM is designed to help you to deepen friendships and create new ones. It will get you in touch with your power and vitality.
Primal Therapy – a therapy helping to reach and express the deepest emotions. It is a process releasing birth trauma, allowing to regain true childhood, uncover your personality layer by layer, and reconnect with nature. Primal Therapy allows one to reach the turning point to help us live with more spontaneity and be more present than ever before.
Body Flow – a program of transformation through breathing developed for 20 years. It leads from superficial layers of personality, where we function in a habitual way, through an armor of muscles and thoughts, to the core – internal individuality, authenticity, and vitality. A detox for the body and mind, allowing you to release accumulated stress and tension and bring back the flow of energy and connection with the universe.
About meditations
During the camp we will also invite you to shared meditations – those practiced most often as well as those used less often. The program will include the following:
Osho Dynamic Meditation ®
Osho Gourishankar Meditation™
Osho Nadabrahma Meditation®
Osho Mandala Meditation™
Osho Laughter Meditation™
Osho Golden Light Meditation with live music
Osho Mahamudra Meditation™
Osho Chakra Breathing Meditation™
Osho Kundalini Meditation®
OSHO, Book of Secret Meditation (in and with Nature)
Osho Evening Meeting with life music
Other elements of the Zorba the Buddha Meditation & Music Camp
We will not be bored in between active meditations and development programs.We invite you to the following events:
Our Sacred Earth Meditation
Udgita Bday party ECSTATIC DANCE – A party to celebrate Kasia Majak's 50th birthday – it's going to be joyful and ecstatic, which is typical of Kasia 😉
Silent sitting with live music
Sannyas celebration with live music
Singing circle life music
Everyday live music and celebration sessions
Fireplace
Gift Sharing Forum – All of You Is Welcome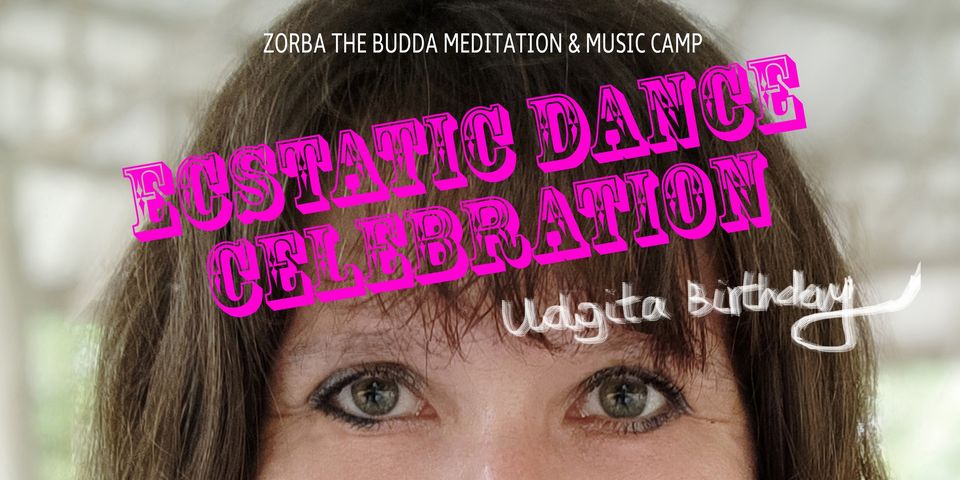 About the music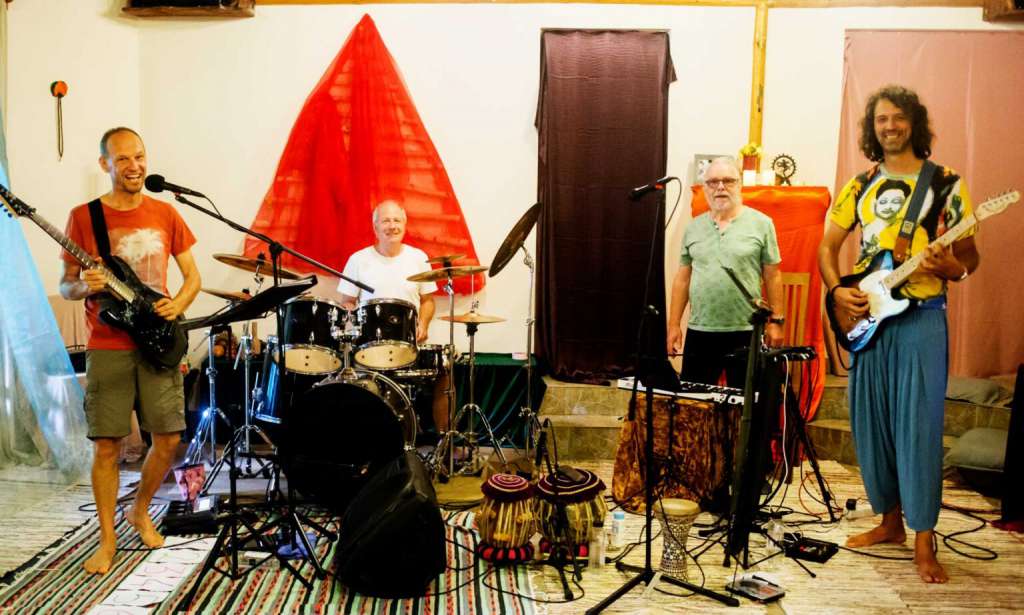 Music plays an essential part in Osho active meditations, as they intermingle silence with sounds. That is why we will make sure that during the camp music is not only a supplement to celebrations, but also a part of them. Because music itself is a meditative process.
The right experiencing of emotions, including pure joy, will be facilitated by outstanding musicians who performed in the Osho Center in Pune numerous times. They have an enormous experience, also in guiding meditation to live music. In addition, they will invite us to listen to and contribute to creating music, dancing, and singing circles.
The following musicians will play and sing for us:
Khalid (Belgium) — electric guitar, vocal
Janesha (Germany) — keyboard, acordeon
Veetam (Germany) — drums, tabla, percussion
Prem Gitam (Germany) — bass guitar
Charaiveti (Romania) — guitars, cobza, ukulele, flutes, vocal
About the teachers
The strength of Zorba the Buddha Meditation & Music Camp are the outstanding, wise, and inspiring teachers who will come to Poland from various parts of the country and the world. Many of them are experienced Osho therapists who have been practicing for many years, leading therapeutic groups and meditations with utmost engagement and success.
Our teachers: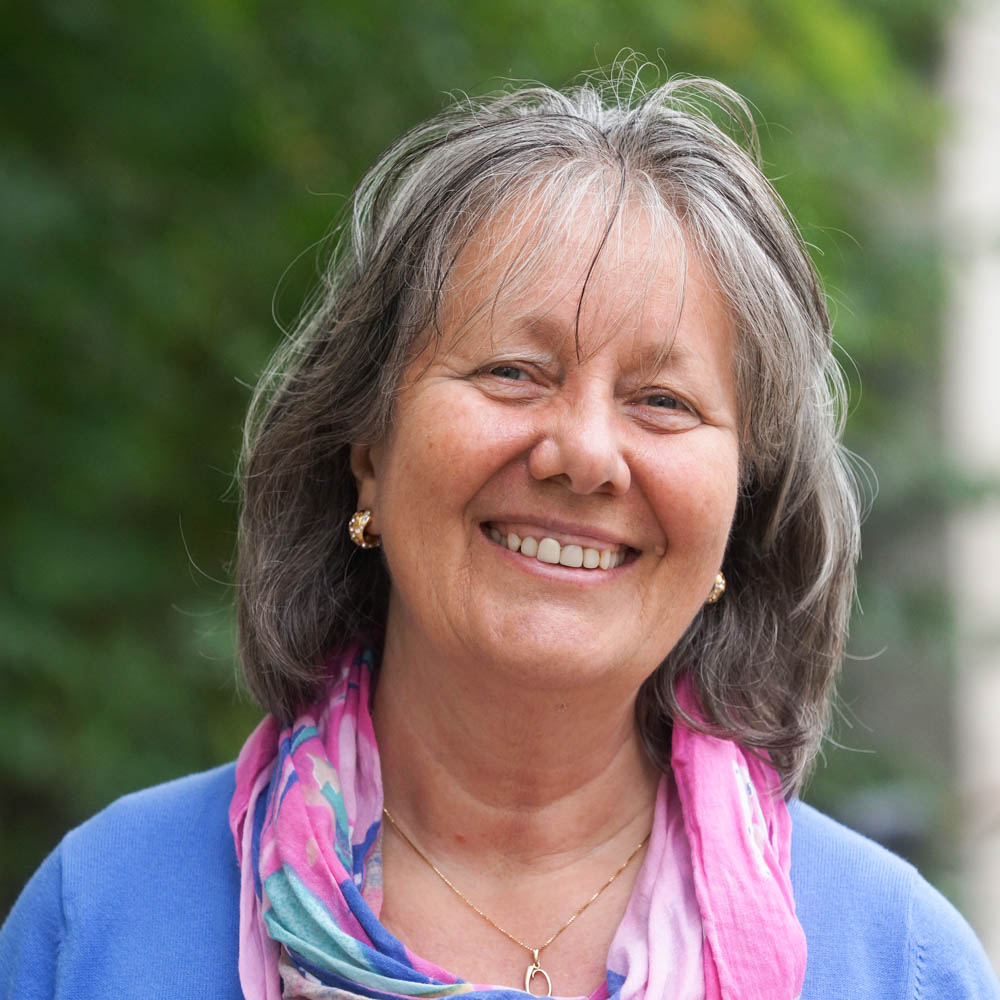 Vatayana – Osho's student. She is a graduate of the Wellness Institute of Pedagogy in Germany. A certified Osho Therapist, she leads all types of Osho Meditation and Osho Therapy. She hosts groups, seminars, and courses both at the Osho International Meditation Resort in Pune, where she has lived and worked for about 30 years, and all over the world. She has an enormous experience in meditation and more than 40 years of experience in working with people all over the world, and is happy to share that experience traveling around the world and helping people get to know themselves even deeper. Head of OSHO GLOBAL CONNECTION. Coordinates the opening and organization of Osho Centers in various countries and cities.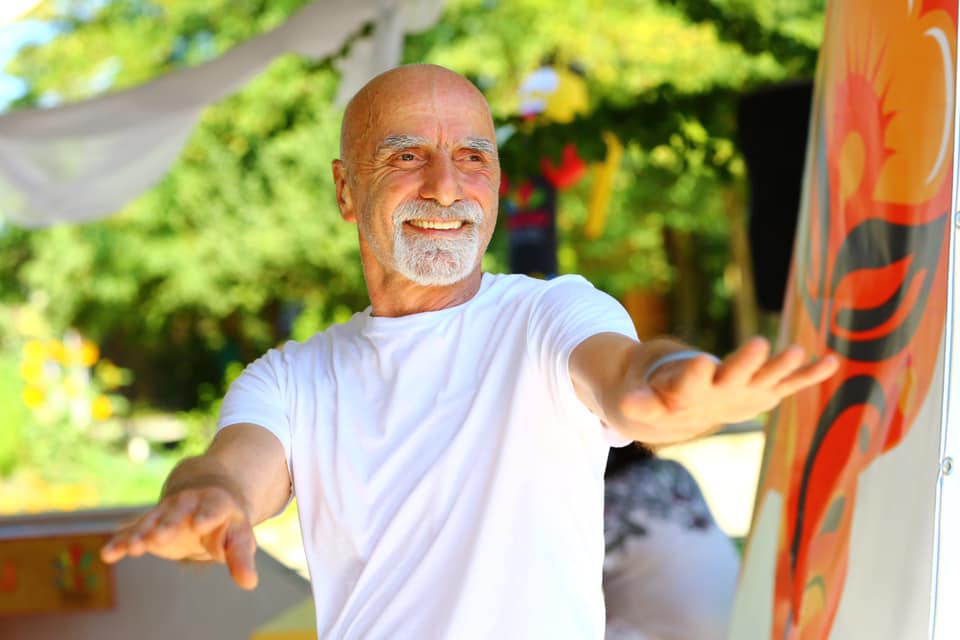 Nisargan – Osho's student. Therapist and Osho meditation facilitator with over 30 years of experience in leading groups, trainings, and meditation therapies, including Osho Mystic Rose, Born Again, NO-MIND, Awareness Intensive WHO IS IN, Osho Vipassana, Creativity and Spontaneous Art Seminars, Art therapies. He has worked in Russia, Ukraine, India, at OIMR Pune, in Western Europe, South Africa, and Israel.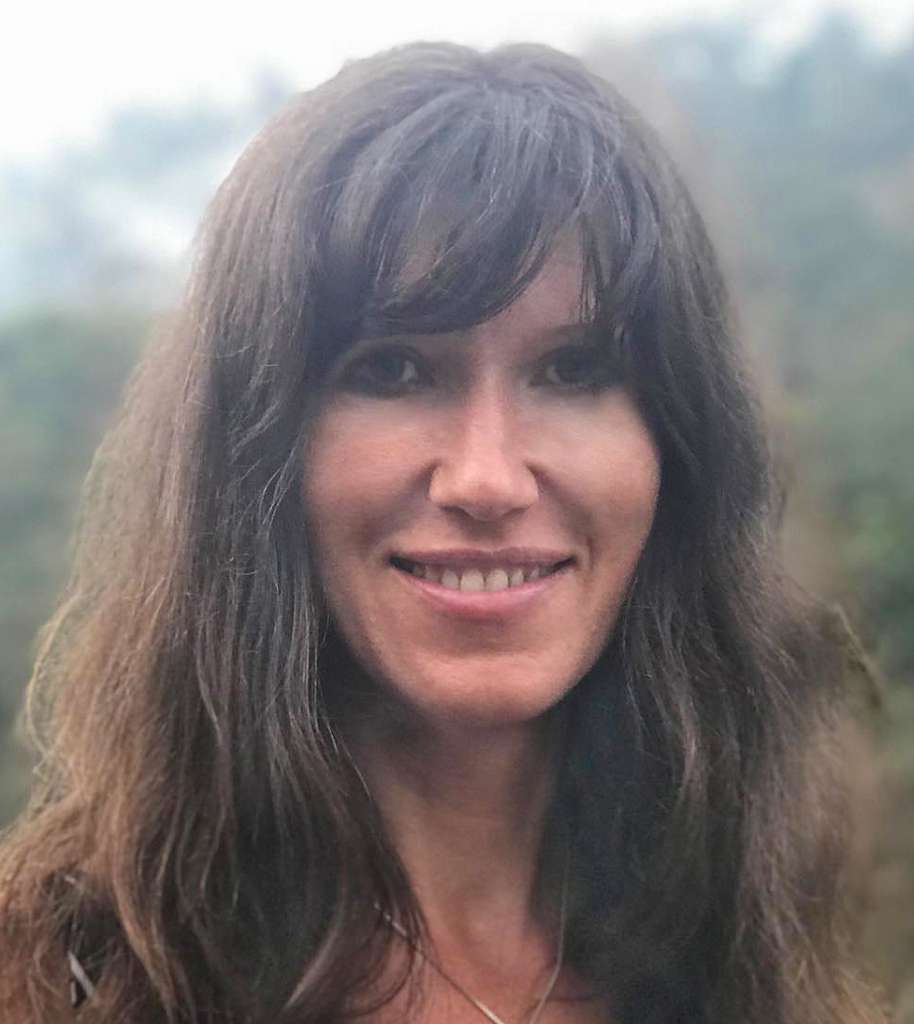 Katarzyna Udgita Majak – She is a certified Tao instructor, the first in Poland therapist of Psychosexual Somatics® Therapy and sexually working with the body, a somatic sexologist, IFS practitioner, and breath practitioner. Currently, she is in the process of a 3-year-long SE training in working with trauma. She deals with energy practices, mapping, sexual disarming, integrated chi nei tsang and karsai, working with the body, and is a certified Holistic Pelvic Care™ practitioner. She is the author of the Women of Power project in which she photographed Polish healing witches and female spiritual guides.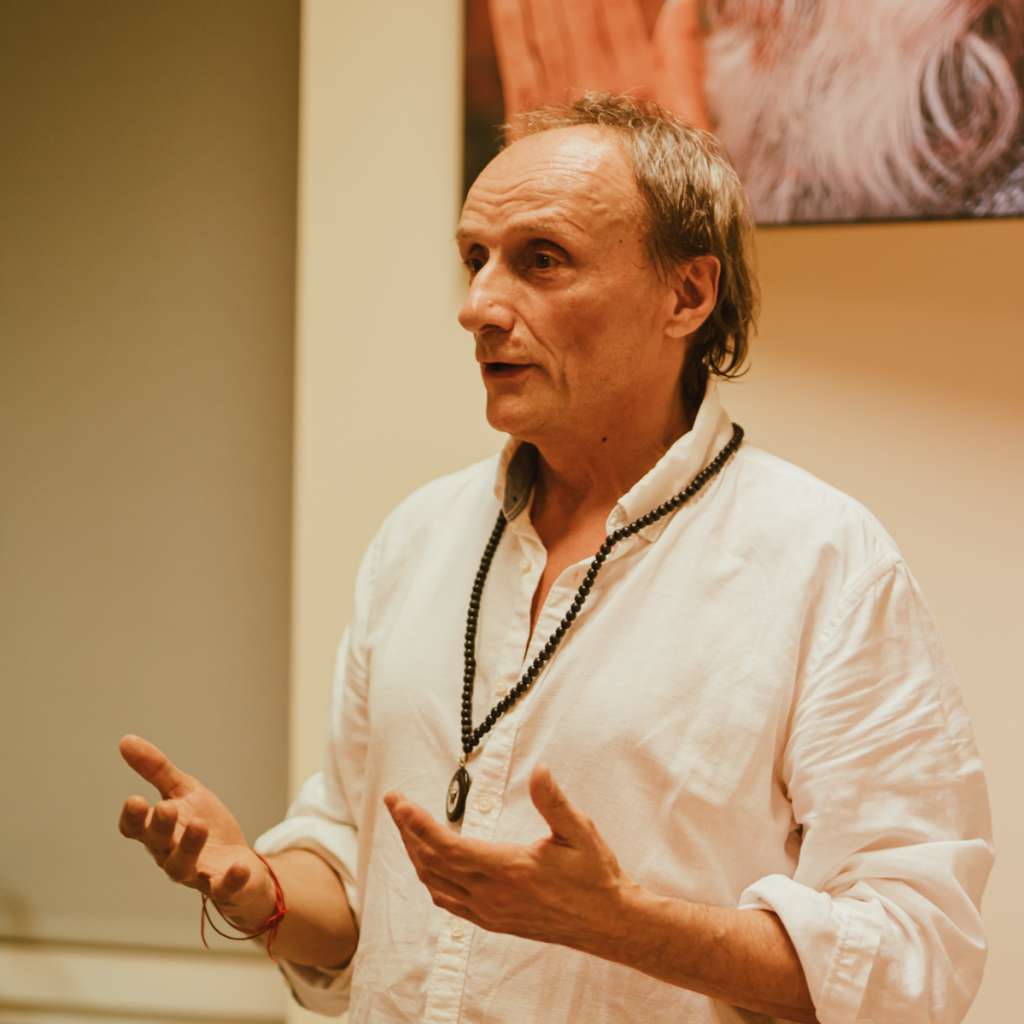 Norbert Bodha Kulesza – Osho's student since 1988, founder of Osho Foundation, translator of books by Osho. He spent a year in India, for the past 29 years he has been hosting Osho Meditation Workshops, e.g. in India and Germany, among others. He studied social prevention at Warsaw University. He worked as a journalist, and is the author of two poetry books.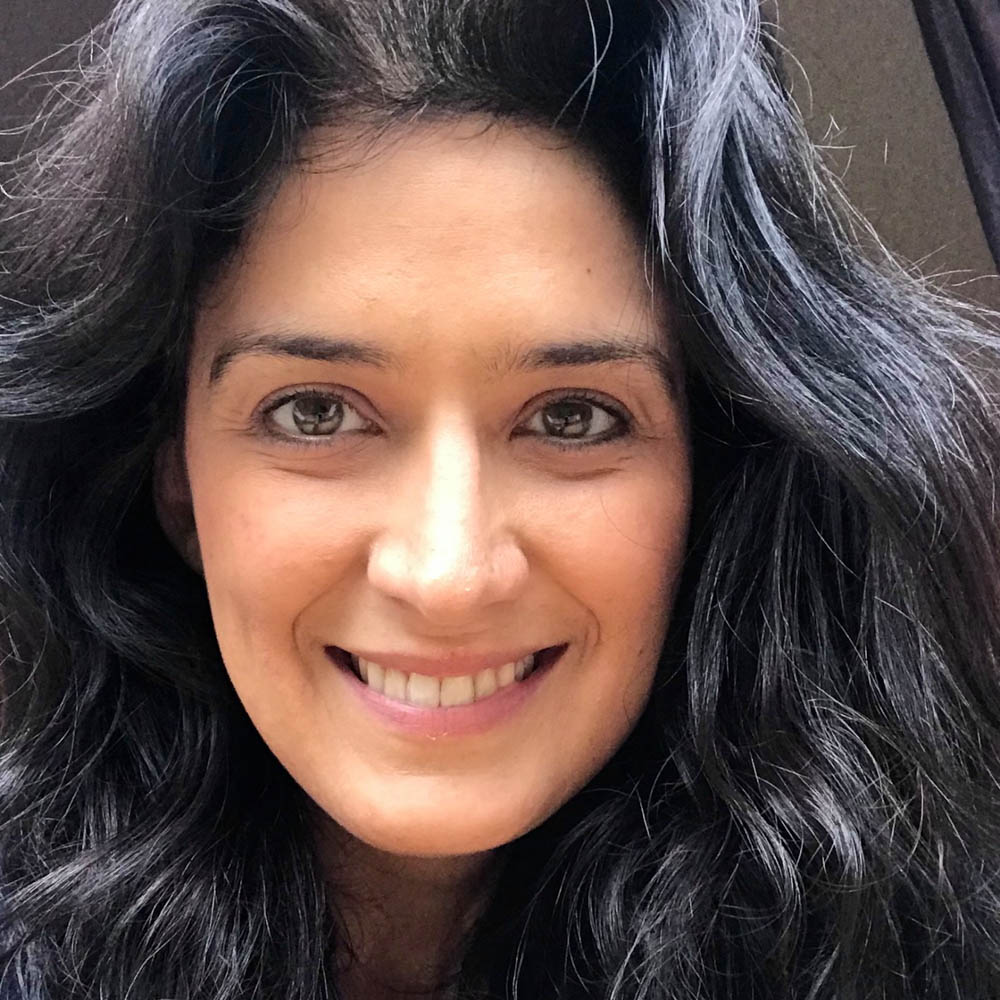 Marta Nadi Gabalewicz – Psychologist, coach, and personal development coach with 15 years of international experience. She combines therapeutic work with her own regular practice in meditation centers. She is the author of the Quest program – a series of therapeutic-meditative processes leading from personality to individuality, regaining life energy, and living with one's authentic Self. Certified Primal therapist, certified breathwork therapist Osho Diamond Breath, certified Osho active meditation facilitator, and OSHO meditative therapies. For six years she has been assisting Pushan in transformation through breathwork workshops in Poland, she also accompanied him in Greece, Spain, and China.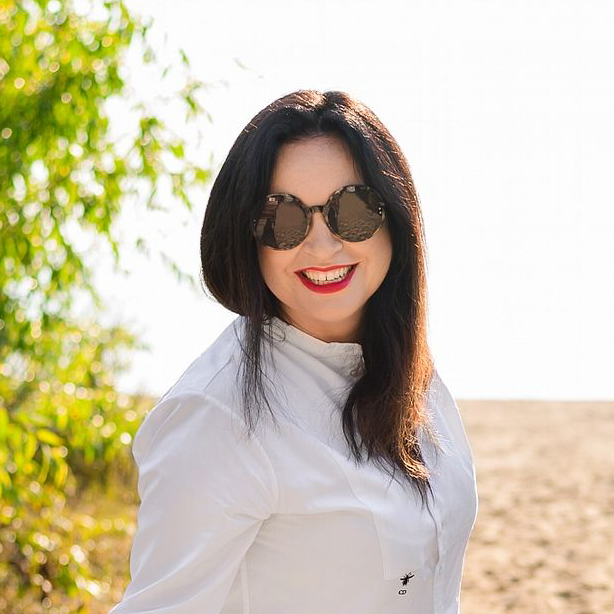 Monika Shakti Godzińska – Ever since she was a child, she was searching and practicing various yoga types, including Kundalini yoga. She got fascinated with OSHO in 2014. She visited the OSHO center in Pune numerous times, and participated in many workshops and developmental work based on the OSHO methods and techniques. OSHO neosannyas practitioner since 2019. She completed a meditation guiding course at Vatayana, OSHO's student. She has been guiding meditation sessions at a financial institution for the past few years. She's exploring the secrets of traditional Chinese medicine. Co-creator of the OSHO Center in Warsaw.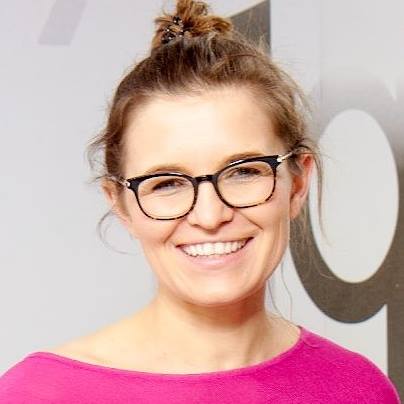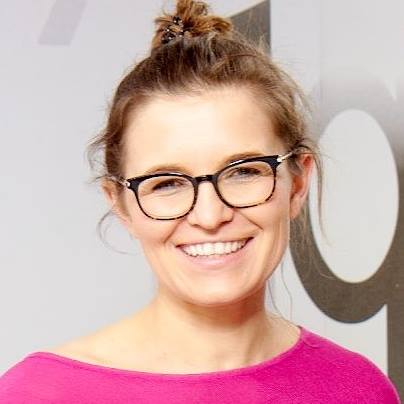 Urszula Radzińska – She has been searching for the gifts of meditation since her university days. It wasn't until she came upon OSHO active meditations that she found the harmony between the mind and the heart. She has been practicing since 2016, and in 2017 she started leading meditations for herself, her employees, and other guests. She was introduced to the world of meditation in movement by Veechi Shahi, and she completed a meditation guiding course at Vatayana, OSHO's student. She is also an OSHO® Reminding Yourself of the Forgotten Language of Talking to Your BodyMind meditation facilitator. On an everyday basis, she follows the principles of conscious leadership and fulfills numerous roles: of a mother, lover, entrepreneur (helping her customers build employee engagement through communication), active meditation teacher at MyMeditation.Space, and the creator of the OSHO Center in Warsaw.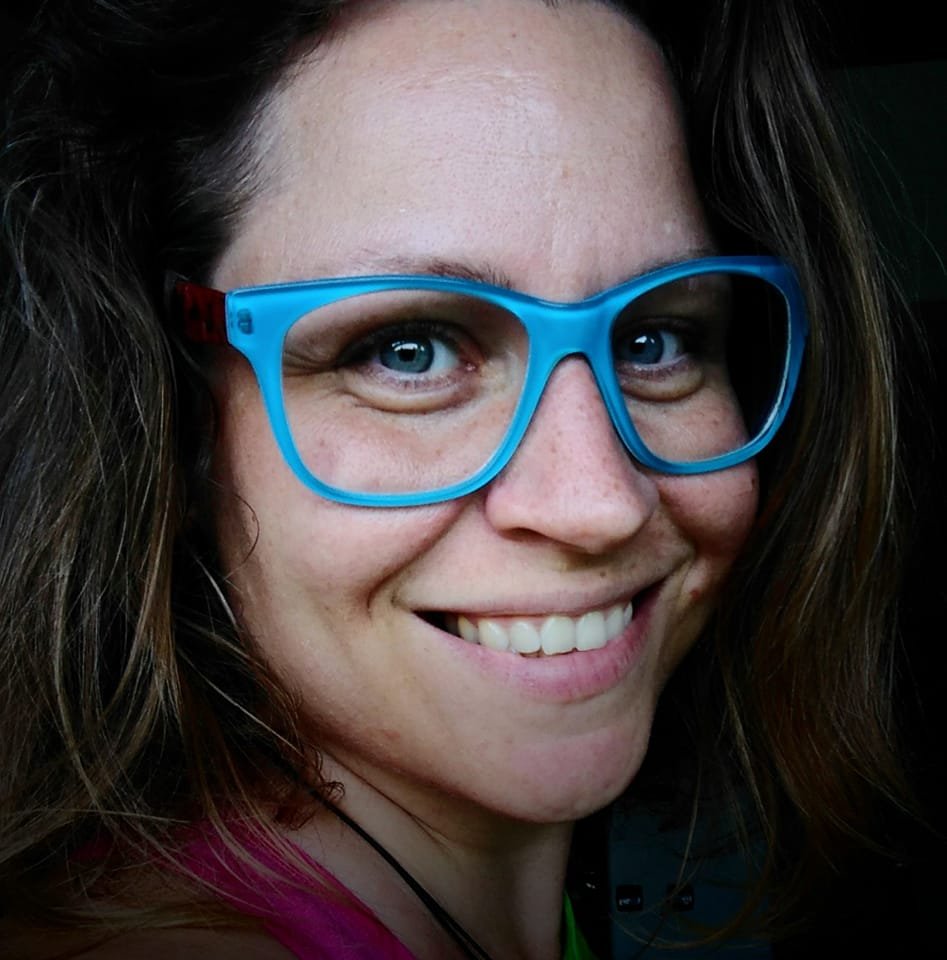 Atimaya – she has been walking the path of development and self-discovery for seven years. During that time, she learnt many meditation, and personal and spiritual development techniques. Her life goal is practicing mindfulness and meditation in everyday life, and expanding awareness within herself and around her. Certified instructor of Active Meditations and OSHO® Meditation Therapies, practitioner of Ayurveda breast massage for women Sahashi Breast Care®. For the past five years associated with the OSHO Meditation Center Afroz in Greece where she guided active meditations, participated and assisted in numerous development workshops. She organized the first in Poland Awareness Development Convent in Kołobrzeg.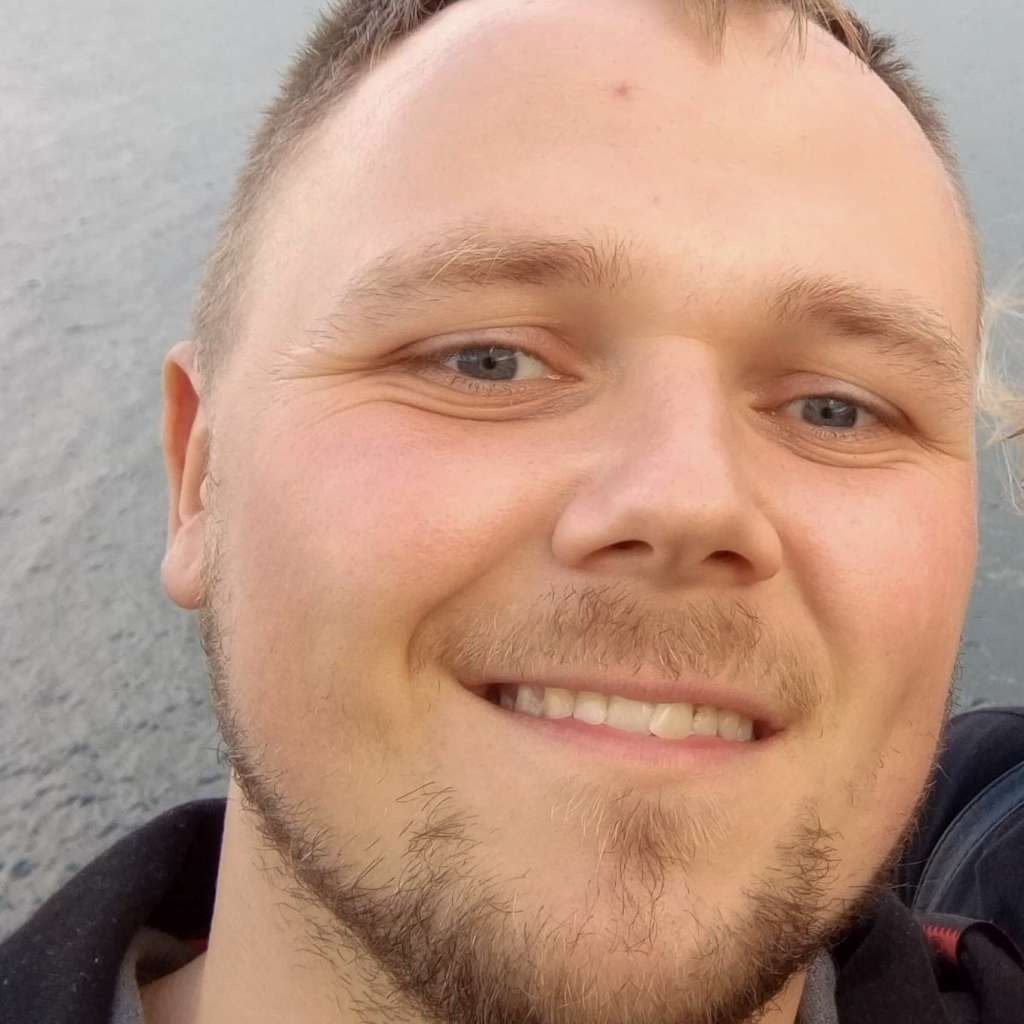 Michał Rogalski – he describes himself in the following words: "I am a meditation coach and hypnotherapist. For many years I have been dealing with meditation, hypnotherapy as a form of communicating with the unconscious mind and cooperation with its parts, and self-defense. Meditation allows me to feel inner freedom and true easefulness. The possibility to feel that state is something I would like to help every person that comes to my classes with."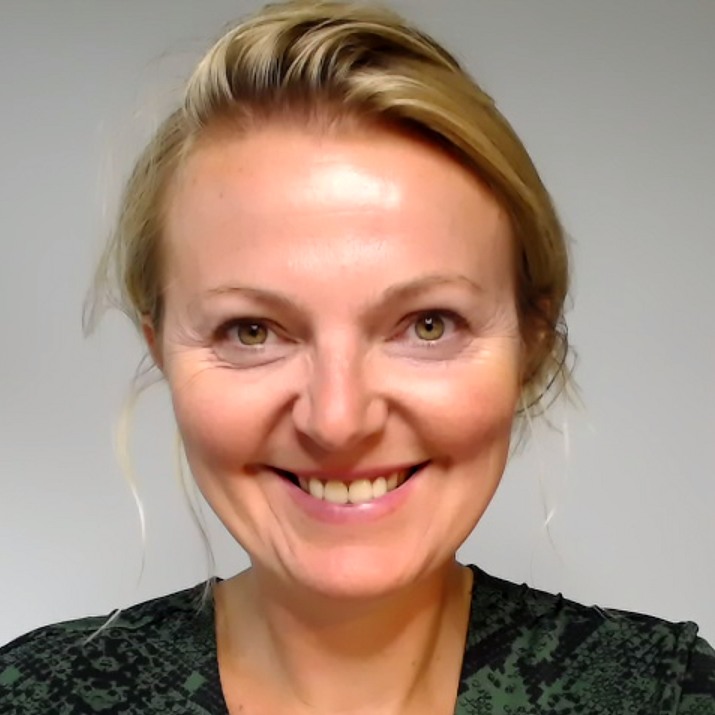 Barbara Ishana Bartczak – adviser and coach, therapist, social meditation leader, and a company owner. She has over 20 years of experience in supporting and guiding people. She believes there are many ways to reach and connect with one's true potential. For this reason she creates her sessions in a way that helps to activate and supports the balance of the body, mind, and spirit. This enables participants to reach to what must be revealed. She lives and works in the Netherlands. For many years she has been associated with the Humaniversity Institute.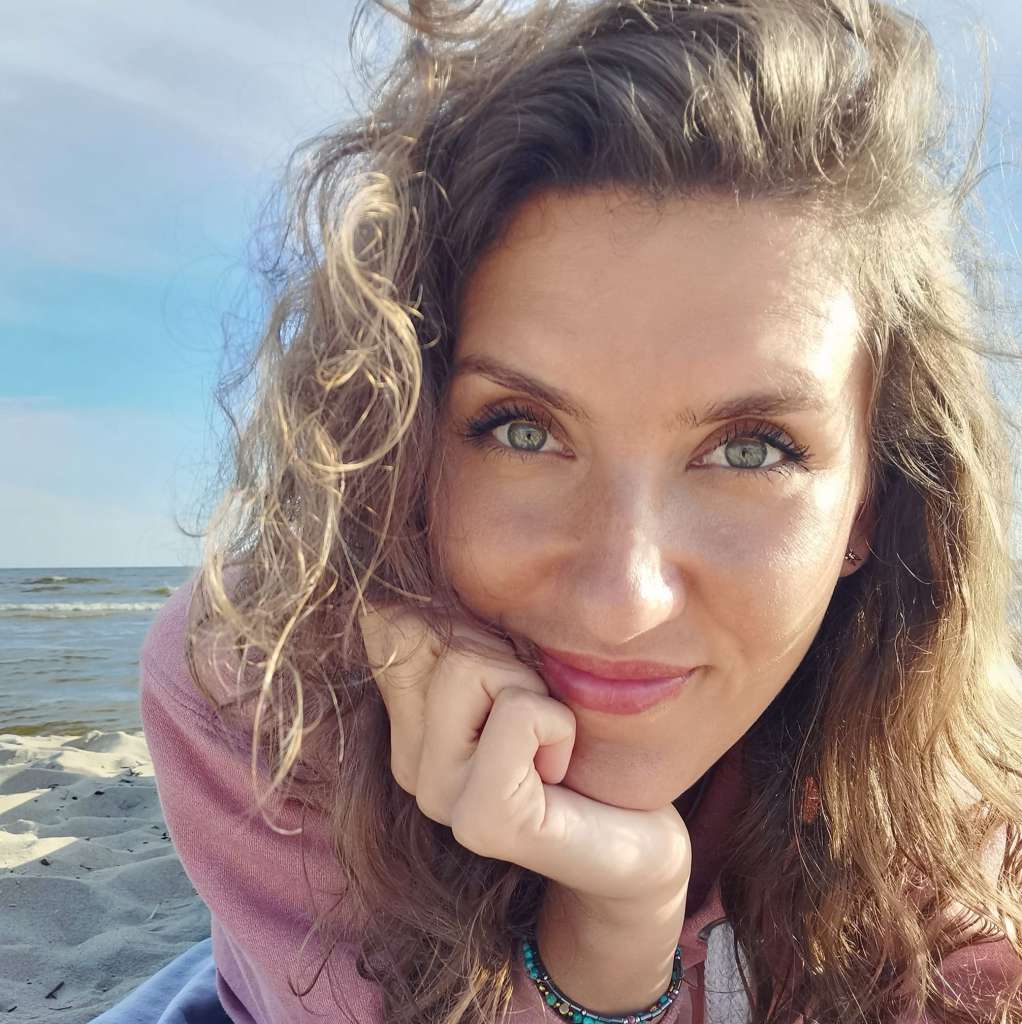 Renia Struzik – she got familiar with OSHO meditations over 5 years ago and later she became the facilitator. On the path of her spiritual search, she tried various methods and techniques of meditation, breathing, work with the body and emotions (including Osho Meditation Therapies, Colin Sisson Integration with Breath, mindfulness and tantra). Since she has found what she was looking for, she started to support and accompany others in this path, sharing her knowledge and techniques, which she learned through workshops and meditations.
About the place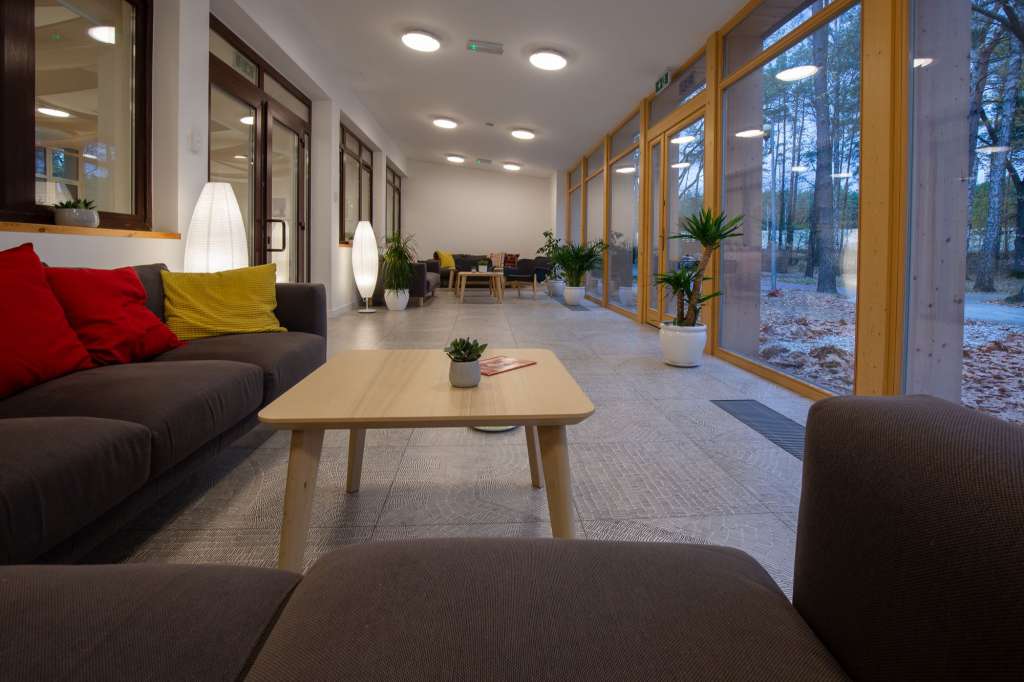 We would like to welcome you to Oddechowo – a beautiful and fabulous accommodation and workshop venue in Borzymy near Urle, 70 km outside of Warsaw.
Why Oddechowo? Because it is a space popularizing the ideas of sustainability, living close to and in harmony with nature, a place providing rest and a retreat from everyday life. The center is situated on 5 ha of forested land, and the air is saturated with iodine. Underneath the floor of the workshop rooms a layer of selenite was laid. It provides a sauna, massages, cold baths, and D-vitamin inducing lamps. Oddechowo also has a wooden platform in the forest to use for forest bathing and meditation. 800 meters away from the center there is a descent to the river.
About accommodation
The camp participants will be staying at high-standard lodges, with common kitchen and a living room with a fireplace. There are hammocks hung in front of the lodges.
4-person lodges have two double bedrooms (with 2 single beds).
5-person lodges have 3 bedrooms: two double and one singe.
It is possible to sleep in a tent at the campsite.
How to get there
You can get to Oddechowo by car or by train from the Dworzec Wileński railway station in Warsaw (buy a ticket to Urle). The train gets there in 50 minutes, and then all that is left is a very short walk.
Meals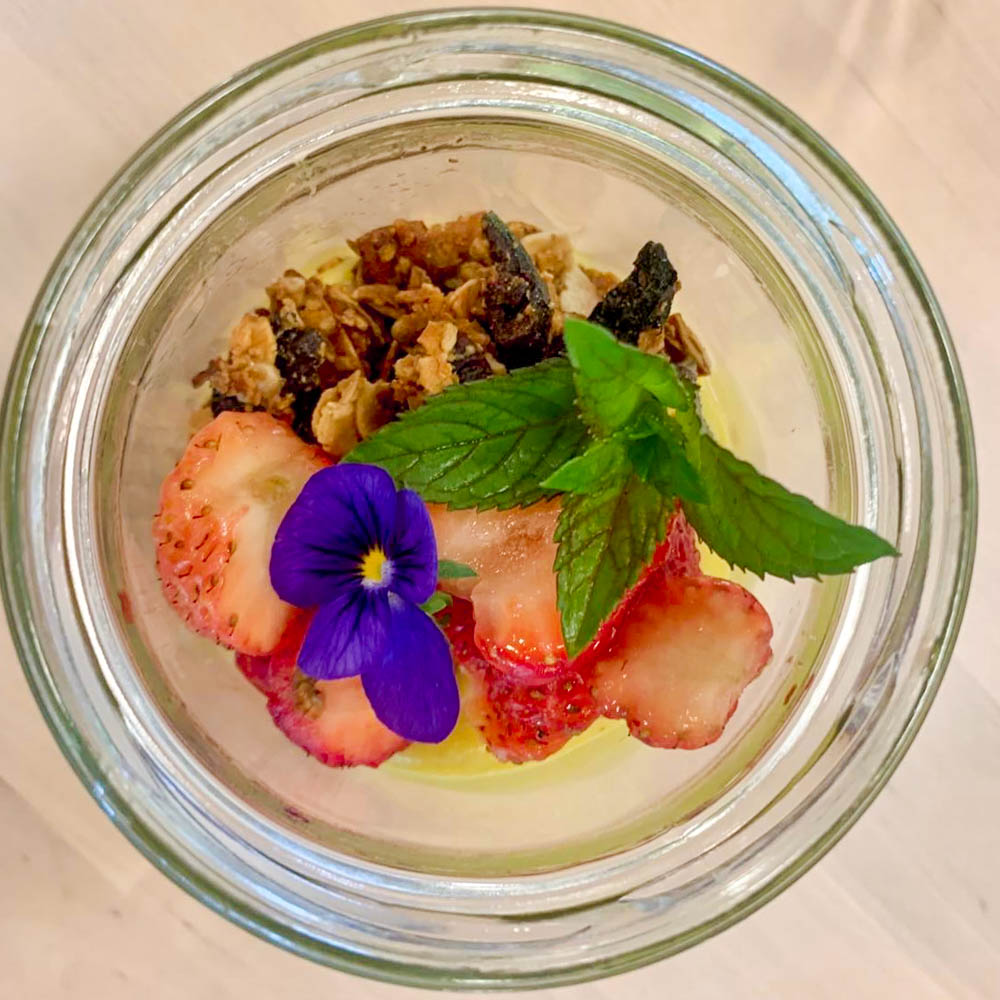 Food is one of greatest strengths of Oddechowo (and there are so many of them!). Delicious, plant-based healthy meals support the process of cleansing and energizing after intensive development processes, workshops, and meditations. We guarantee that you will be delighted by the quality, serving, and taste of the vegan meals. Each meal is prepared with love and passion.
Price
To meet the expectations of our participants, we offer the following packages: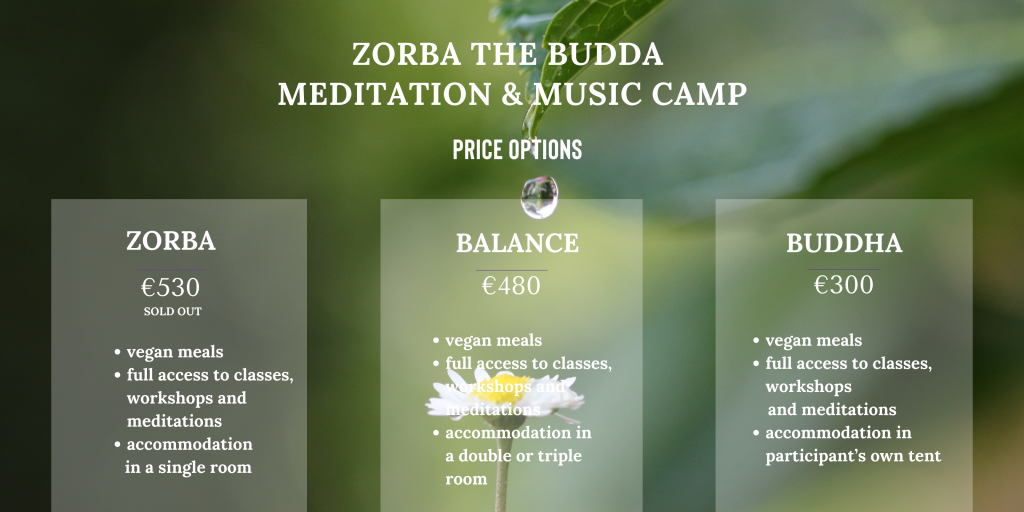 You can also book one-day access for €100. This price includes:
vegan meals on 1 or 2 or 3 September
access to classes, workshops, and meditations on chosen day.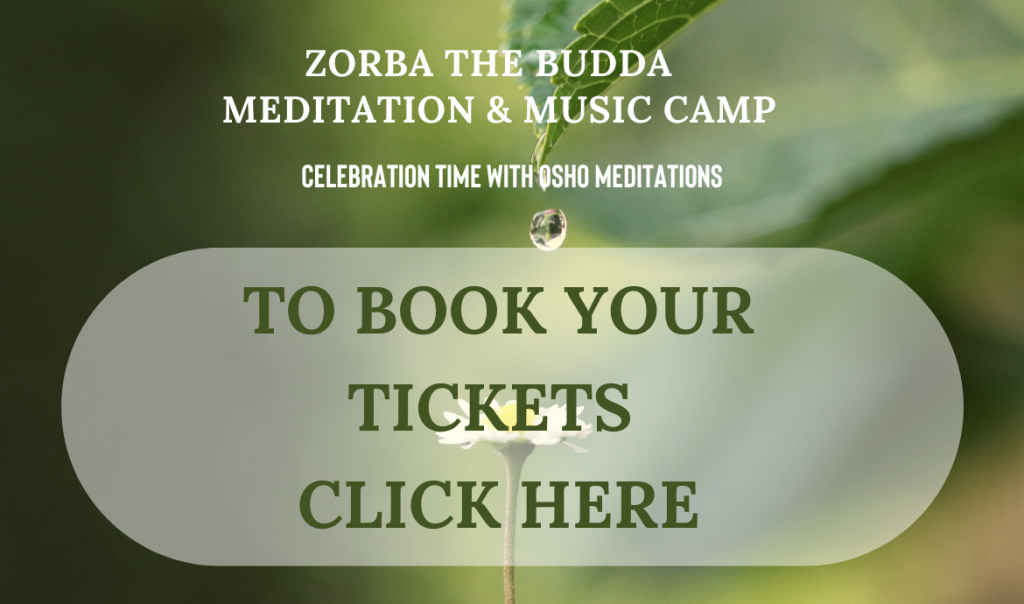 Reservation conditions
If you buy a package but will not be able to take part – we only guarantee a refund if someone else comes to your place.
Due to the facility booking terms, a participant's disease is not the basis for a refund. It is considered a random situation for which the organizer cannot be held responsible.
If the stay is impossible due to national restrictions, the money will be refunded.